Curious Thinker & Designer.

︎︎︎ 1/2 of Nearly, a design studio.
︎︎︎ Currently based in London at Alex Hunting Studio.


Poster series, Printed Matter
[06-08-2021]
Client: Self Initiated
Team: Lili Phillips, Nearly
Location: Kings Cross, London

A Year in Review is a celebratory poster series, reflecting on the recent works produced by design duo, Nearly. Revisiting seven projects in the archive, Nearly have repurposed type choices, graphic forms and colour used within the past year. The poster series was exhibited at Stable Street in Kings Cross as a part of the 'Better Late Than Never' alumni exhibition.

Brand Identity, Editorial Design
[29-01-2021]
Client: Sydney Edwards, Gone Rogue Media
Team: Lili Phillips, Nearly
Location: NYC

Rogue is a bi-annual newspaper founded by Sydney Edwards, celebrating the informed rogue choices we make in our everyday life. The newspaper featured a diverse range of creatives and launched in January 2021 and was distributed across New York.

More imagery coming soon.
Exhibition Identity
[02-09-2020]
Client: Saatchi Gallery
Team: Lili Phillips, Nearly
Location: London

London Grads Now was an exhibition housed at the Saatchi Gallery in October 2020. The identity was inspired by the art of cartography; paying homage to the studios and collaborative spaces that were dearly missed during the pandemic.

The exhibition housed over 250 works by more than 150 recent graduates from various art schools across London.

Sticky
Creative Direction, Sticker Design
[15-10-2021]
Client: Frank Carter & The Rattlesnakes
Team: YUCK® — Dean Richardson, Dan Steward, Ben Wood
Location: London

Sticker design for Frank Carter & The Rattlesnakes' third studio album, Sticky. YUCK® creatively directed the album campaign, with stickers being at the forefront of the design. They were utilised across the album artwork, merchandise and tour posters. Film photos by James Libra.
Exhibition Views
Editorial Design
[30-10-2020]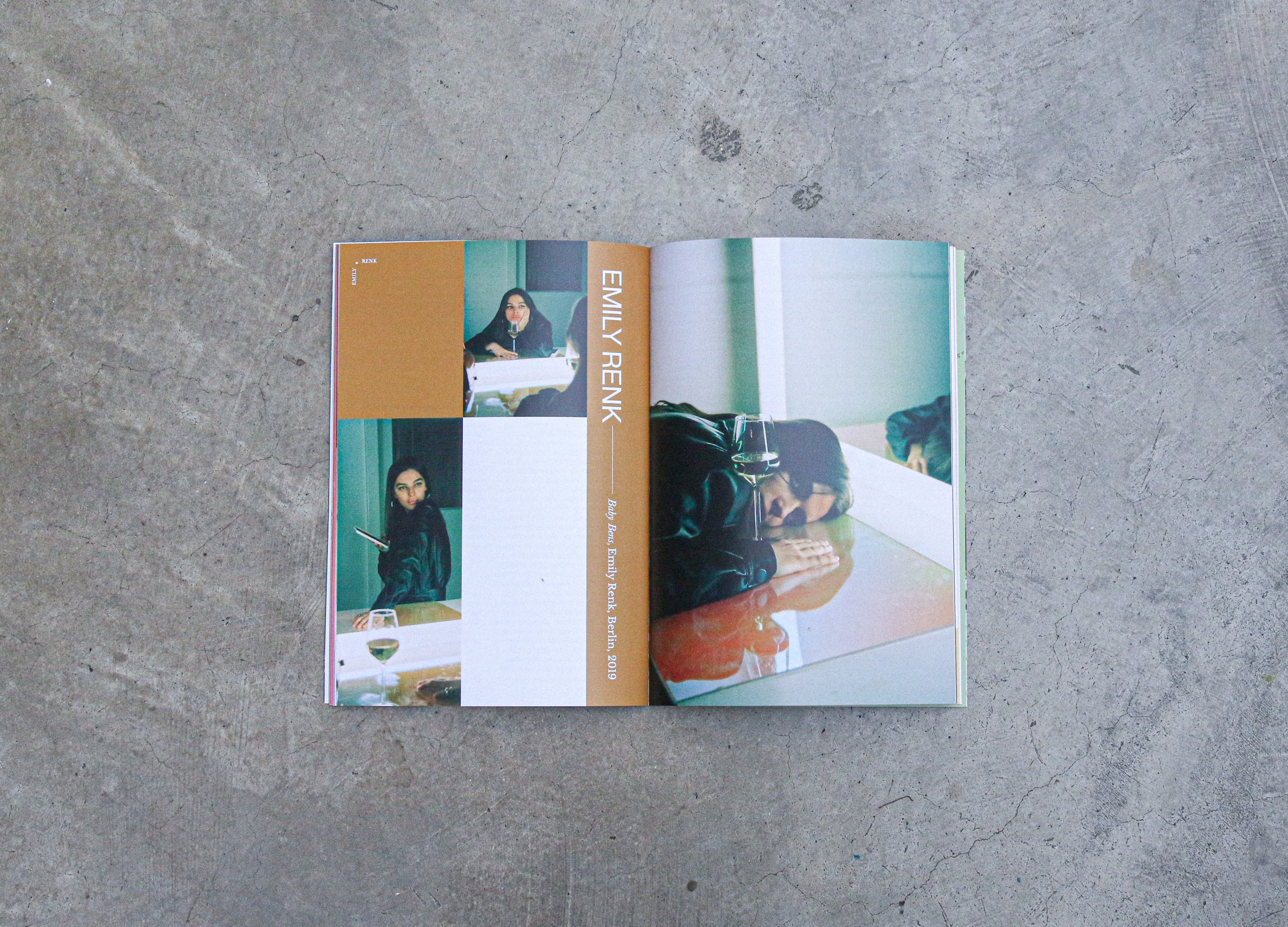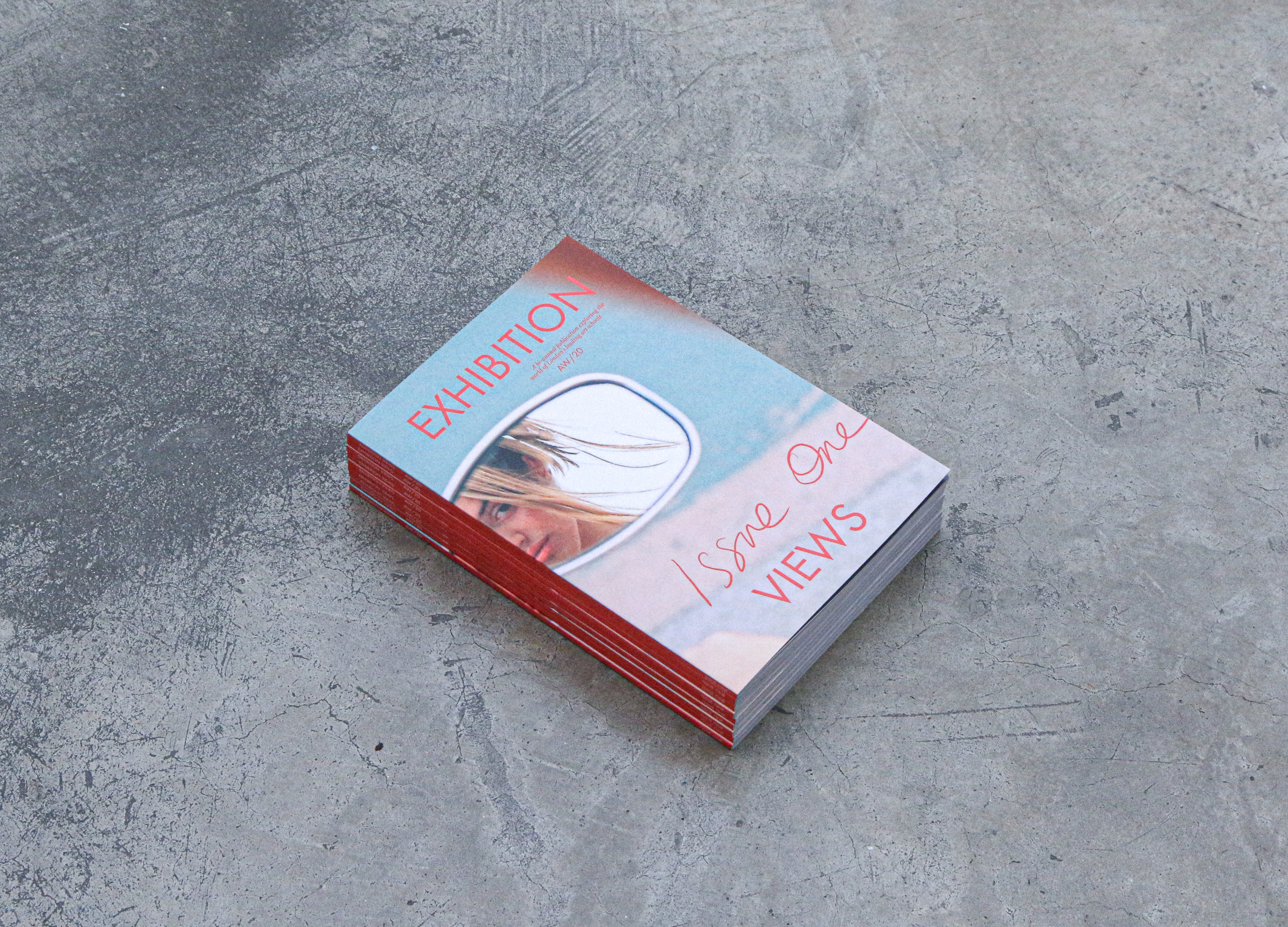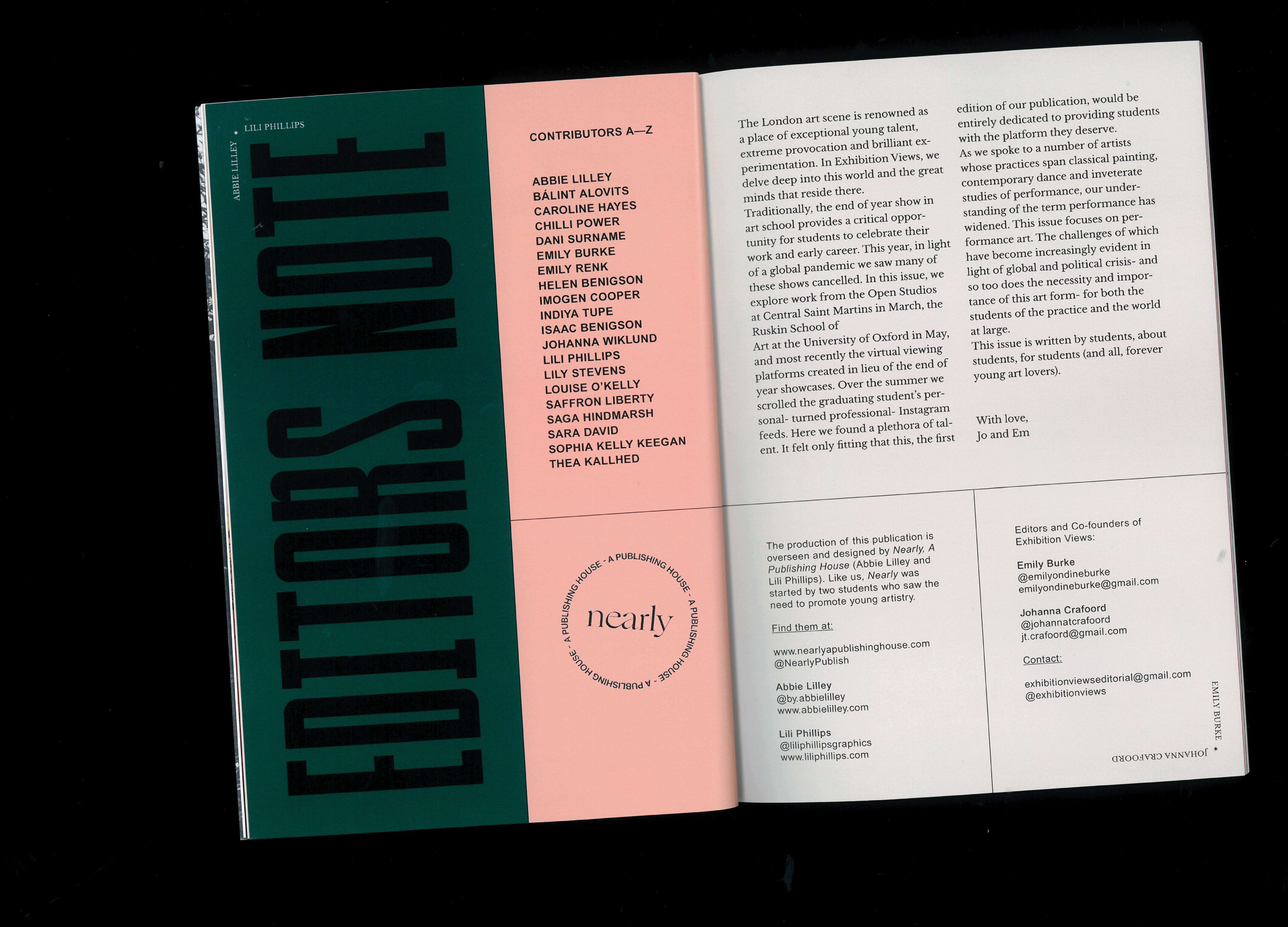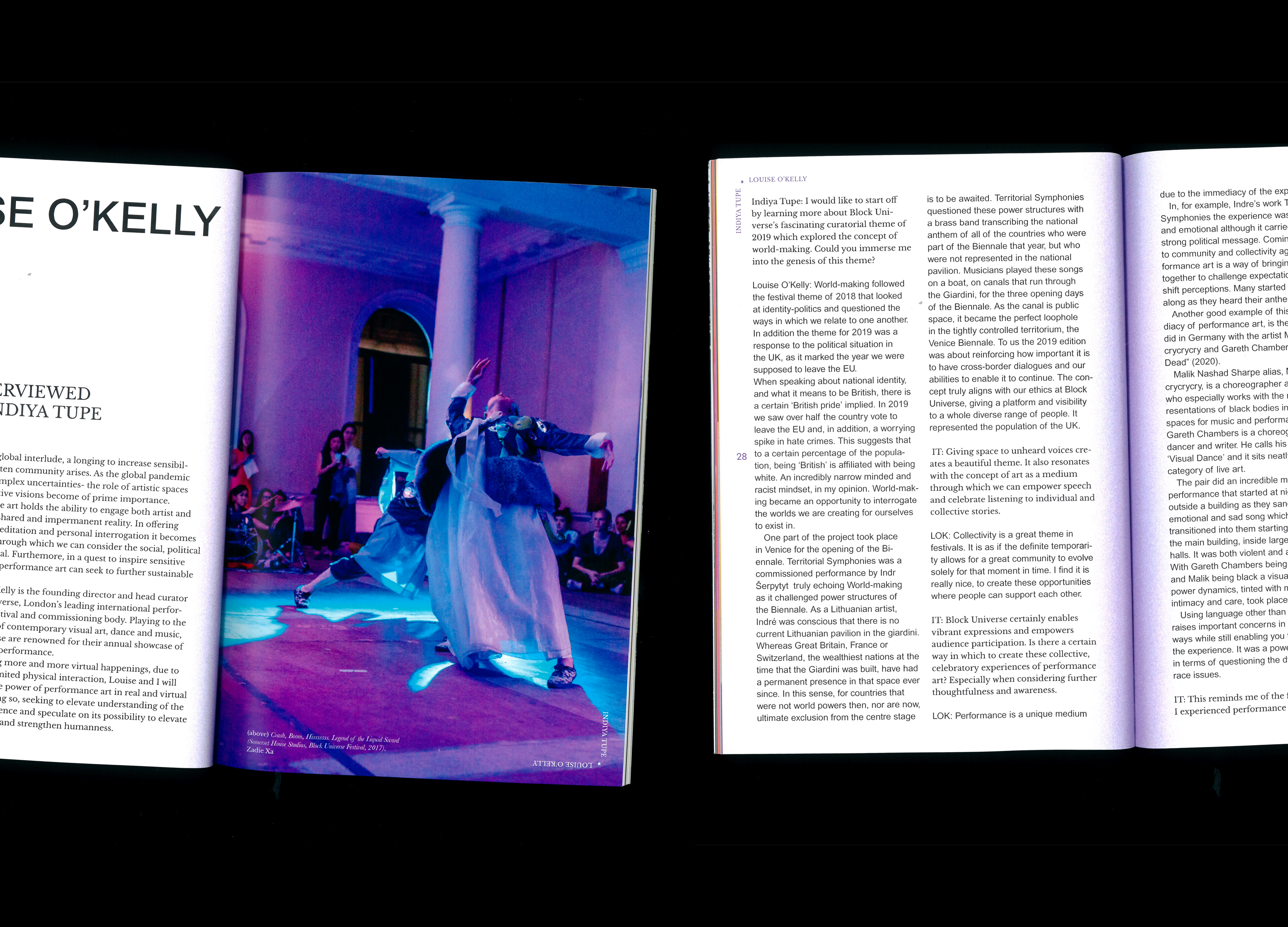 Client: Emily Ondine Burke, Joanna Crafoord
Team: Lili Phillips, Nearly
Location: London

Founded by Emily Burke and Johanna Crafoord, Exhibition Views is a new publication exploring emerging artists and young writers of the coveted London art scene. With the first issue surrounding performance art, Nearly viewed the printed page as a stage.